About
Slammin Media
Slammin Media offers label services, worldwide distribution, and domestic/international tour support to artists. Slammin Media is a digital marketing group that progressively goes above and beyond the "full-service" promise of its competitors. We execute digital strategies towards social media management, SEO/SEM best practices, and online community outreach in multiple languages including English, Spanish, Chinese and French.
Slammin's areas of expertise are as varied as the clientele. We offer our knowledge and assistance to both corporate level organizations and artists of multiple musical genres—most of which belong to our own label. We have been entrusted with website enhancement, event promotion and managing a long list of social media profiles. Artists—whether you need a full label services plan or to simply increase your presence online, we will meet your goals with an ongoing dedication to industry trends and best practices. Through social media campaigns, distribution and the digital supply chain, playlist promotion and more, we help artists grow their audience.
With employees and clients across the United States, Canada, Latin and South America, the Slammin Media team strives to seek out opportunities across a global marketplace. Artists of our own roster have performed internationally in countries such as China, Italy, Switzerland, and England. Successful project highlights include the online promotion and coverage of Canadian jazz artist, Eddie Bullen, while on his 2017 tour of China. During the time of the tour, our team executed online campaigns across both domestic and foreign platforms including the Chinese social media application, Weibo. In June 2018, we welcomed the Latin worldbeat group, BuenRostro, to Slammin Media's family of artists and we intend to continue with the expansion of our international network.
Bruce Bradley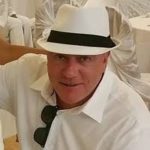 Hector Flores
Label Services Coordinator
Monica Mckenna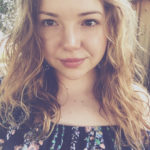 Liliana Astorga